Vacature
Glaszetter allround
Wie ben jij?
Wij zoeken enthousiaste glaszetters. Ervaring is heel erg fijn, maar wij bieden ook de mogelijkheid voor glaszetters met minder ervaring om jezelf te ontwikkelen en verbeteren. Zo creëren wij een prettige werkomgeving, en kun jij het mooie glaszetvak verder ontwikkelen!
Werken op basis van werkopdrachten op verschillende locaties;
Bepaal je ter plekke de precieze aanpak en uitvoering van je opdracht;
Plaatsen van verschillende soort glas, beglazingssystemen en glasconstructies;
Maak je gebruik van divers bevestiging- en verlijmingstechnieken;
Veilig vervoeren van glas;
Opmeten en op maat snijden van glas;
Ben je werkzaam binnen de onderhoud en nieuwbouw;
Krijg je te maken met spoedklussen zoals inbraak en schade (bijvoorbeeld houtrot herstellen aan kozijnen);
Beschik je naast deze eisen over een goede dosis humor en gezelligheid? Dan komen wij graag met jouw in contact!
Wie zijn wij?
Wij zijn een middelgroot schildersbedrijf gespecialiseerd in onderhoudswerkzaamheden. Denk hierbij aan werk voor woningen coöperaties, zorg- of onderwijsinstellingen, VvE's en monumentenbeheer. Een veelzijdigheid aan klanten en dus een veelzijdigheid aan werk!
Het grootste gedeelte van onze projecten bevinden zich in Noord-brabant.
Wat bieden wij?
Bij goed functioneren volgt op termijn een tijdelijk of vast contract. Wij streven er naar om personeel uiteindelijk zelf in dienst te nemen.
Marktconform salaris
Begeleiding en advies op maat
Je werkt in een fijn team met gezellige collega's
Afwisselende werkzaamheden
Hebben wij je interesse gewekt? Neem dan contact op met onze bedrijfsleider!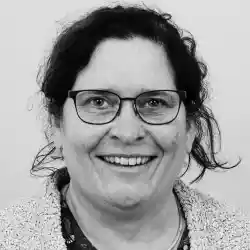 Monique de Bresser
Directeur, Schildersbedrijf F.J. de Bresser B.V.
Neem contact op via de knop bel ons of whatsapp ons om bij ons te solliciteren voor de vacature schilder.